Welcome to Metro Little Rock: North Little Rock
Located just across the Arkansas River, North Little Rock has a lot in common with the capital city. Both have major health care facilities, restaurants and retailers and major business operations. And just north of Little Rock lies the Argenta Historic District, comprised of cute shops and restaurants that make up North Little Rock's downtown area.
Tyson Foods, the Arkansas-based poultry giant, has operations here, as does L'Oréal USA and Audio International. Employers appreciate the city's easy access to shipping routes via Interstates 30 and 40.
Two major attractions for the city are Simmons Bank Arena, which holds 18,000 people and has hosted star-studded acts like Elton John, Harry Styles, Miranda Lambert, Reba, Bruno Mars and Justin Beiber, and Dickey-Stephens Park. The ballpark is home to the Arkansas Travelers, a minor league baseball team, and boasts striking views of the Little Rock skyline and Arkansas River from the stands. It also hosts unique family nights offering great fun for youngsters.
Great locally owned shops, restaurants and bars are plentiful. McCain Boulevard, a main thoroughfare in North Little Rock, is the city's largest shopping hub. National retailers like Lowe's, Best Buy and Target settled here alongside McCain Mall. Mugs Café, Creegan's Irish Pub, Riverfront Steakhouse and the North Bar are a handful of locally loved restaurants.
As far as real estate is concerned, the area features everything from Park Hill's craftsman-style bungalows and Lakewood's sprawling mid-century homes to the eco-friendly condos and townhomes of The Enclave and City Grove. The city's convenient location within the metro and easy access to downtown Little Rock has meant sound real estate investments for home buyers. Home values went up 15.3% in 2021, and Zillow predicts they will continue to rise.
Can't get enough of the water? North Little Rock has a submarine attraction, a popular RV park, and The Rockwater Marina offers stunning views of downtown Little Rock from its docks.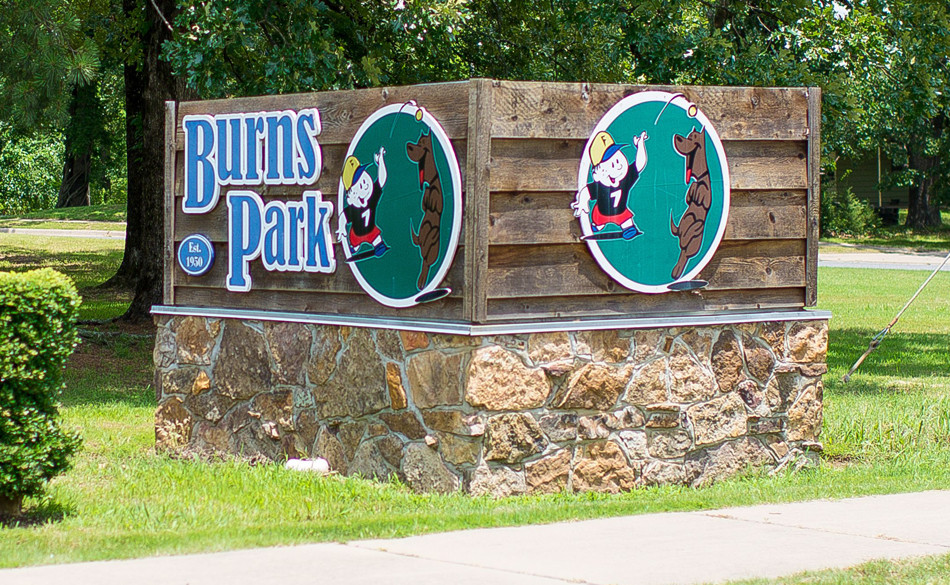 Park It Here

North Little Rock is home to Burns Park, which, at 1,700 acres, is Arkansas' largest urban municipal park, and it is pet friendly and handicap accessible. Park visitors have access to a 36-hole golf course, indoor and outdoor tennis courts, soccer fields, camping, fishing, archery and more.
---
Permalink