Welcome to Metro Little Rock: Sherwood
About 12 miles north of the capital city, Sherwood is a suburb of 30,000 residents who enjoy a small-town atmosphere with convenient access to nearby larger cities — factors that contribute to the city making The Wall Street Journal's list of the country's 10 best cities to live.
Sherwood not only has the lowest crime rate in central Arkansas, but also offers more house for your money. The neighborhoods of Miller's Crossing, Stonehill and Gap Creek all sport new, spacious homes with top-notch amenities.
The Pulaski County Special School District, Sam's/Walmart stores, St. Vincent's medical facilities, Delta Dental and Custom Aircraft Cabinets are key employers in Sherwood.
When locals need an escape, they head to one of Sherwood's 17 recreational facilities and parks. If you're looking for a round of golf, the Greens at North Hills Golf Course is a must.
Residents enjoy a laundry list of events like Sherwood Fest, Trail of Lights and a Fourth of July fireworks display that puts many a competitor to shame.
GOOD TO KNOW
• Sherwood's Historic Roundtop Filling Station is listed on the National Register of Historic Places. In 2010, it was featured in "The Last Ride," a film about Hank Williams, Sr.

• Two libraries and nearly a dozen schools make no bones about this community's priorities.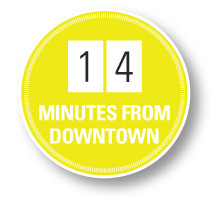 Permalink