Welcome to Metro Little Rock: Cabot
The largest city in Lonoke County, Cabot offers a high-ranking school system with easy access to Little Rock. With more than 50 subdivisions, newcomers have a wide range of options for quiet neighborhoods and community living.
Cabot offers a surprising diversity of styles, floor plans and prices. Renters will find top-notch apartment living, and those looking for a more permanent solution will find that luxury homes can be purchased here for much less than in Little Rock's affluent neighborhoods.
It's no secret that many people are drawn to the city for the school system; Cabot High School beat out more than 1,000 schools to win the 2008 Pacesetter award from High Schools That Work. Not only that, but Cabot students generally score higher on Arkansas benchmark exams than the state average. Friday night football games are a huge social event in Cabot. Residents are so serious about the sport that in 2005, the district built a three-story complex that includes an indoor practice field.
Currently, educational and health services are the largest industries here, followed by manufacturing and retail trade, but city leaders are working to position Cabot as a prime area for economic development. And as always, employment opportunities are just a few minutes away in nearby Little Rock.
The Veterans Park Community Center sits right across the street from Cabot High School. Facilities include basketball courts, indoor pools, childcare, and computer stations and more.
If you're an avid hunter or fisher, Cabot is a sportsman's paradise. In fact, the Little Red River is one of the state's best for trout fishing. If golf is more your style, there are several picturesque golf courses located within the city including Greystone Country Club, widely recognized as one of the best public courses in Arkansas.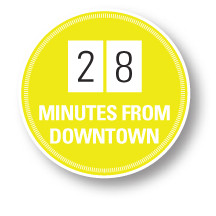 Permalink