Metro Little Rock School Guide: Little Rock School District
Mission Statement
The mission of LRSD is to equip students with skills and knowledge to realize aspirations, think critically and independently, learn continuously and become productive citizens. We do this through open access to a diverse, innovative and challenging curriculum in a secure environment. Staff is dedicated to excellence and empowered with trust and support from community.
New School-Based Health Clinics
Wellness remains a priority for LRSD and thanks to partnerships with the medical community, students and families have convenient new health care options at Chicot, Stephens, Wakefield, and Washington Elementary. Three of the clinics are housed at three of LRSD's four community schools and address many of the needs of students and families. The clinics offer basic, preventative care, helping students stay at school and parents stay at work.
Programs
Implementing Academystyle, small learning environments using Ford Next Generation Learning Mode
Special Services
As the state's largest school district, LRSD has resources to meet the needs of individual students. Whether your child thrives in a gifted and talented learning environment or has special needs, LRSD provides a welcoming, nurturing educational atmosphere for all students.
School Improvement Plan
The School Improvement Plan (SIP) is designed to guide each elementary, middle and high school with a road map that identifies and organizes strategies/resources that will lead to student success.
Exciting Projects
With passage of the November 2021 millage extension for LRSD, the Little Rock community came together to support $300M worth of facilities upgrades across the District, including the new McClellan K-8 promised in 2016, and a new full-sized Little Rock West High School campus.
Technology
LRSD's newest educational offering, Ignite Digital Academy, is a K-12 model that reaches students where they are, allowing for student voice and choice. Thanks to innovative curriculum, technology, instruction and support, students enrolled in Ignite have flexible learning options and enriching learning experiences. Ignite teachers provide instruction through live-streaming and pre-designed digital coursework and computer based platforms. Instruction holds the same standards, concepts/skill, and mastery requirements as students in a traditional classroom.
Bright Futures
Bright Futures connects students with caring community partners who meet students' needs within 24 hours
---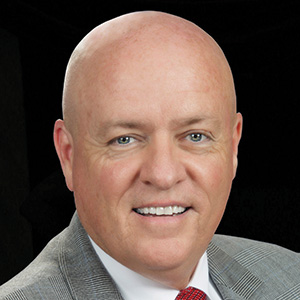 Superintendent:
Michael A. Poore
Schools by the Numbers:
20 pre-K sites
3 specialized academies
23 elementary schools
6 middle schools
5 high schools
4 non-traditional campuses
1 digital academy
Important Upcoming Dates:
Feb 17-18: Parent Conference Days
March 14-17: Artistry in the Rock
May 2-6: Teacher Appreciation Wk
May 24-25: High School Graduations
---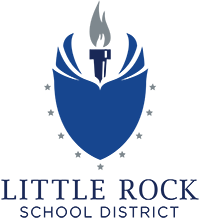 810 W. Markham St.
Little Rock
501.447.2950
LRSD.org

---
SPECIAL PROMOTION
Permalink