Metro Little Rock's Ultimate All-School Guide: Little Rock School District
Mission Statement
The mission of LRSD is to equip students with skills and knowledge to realize aspirations, think critically and independently, learn continuously and become productive citizens. This is done through open access to a diverse, innovative and challenging curriculum in a secure environment. Staff is dedicated to excellence and empowered with trust and support from community
Honors & Awards
• 2020-21 Arknsas Supt of the Year - Mike Poore
• 2020 National Blue Ribbon School - Jefferson Elem.
• Nearly 200 National Board-Certified Teachers
• 5 LRCH Students Scored "Perfect" 36 on ACT
• Central and Parkview ranked 5th and 7th in AR Metro by U.S. News & World Report
• 13 National Merit Semifinalists and 6 Commended Scholars 2020
Programs
Implementing Academystyle, small learning environments using Ford Next Generation Learning Mode
Special Services
As the state's largest school district, LRSD has resources to meet the needs of individual students. Whether your child thrives in a gifted and talented learning environment or has special needs, LRSD provides a welcoming, nurturing educational atmosphere for all students.
School Improvement Plan
The School Improvement Plan (SIP) is designed to guide each elementary, middle and high school with a road map that identifies and organizes strategies/resources that will lead to student success.
Exciting Projects
Opening of state-of-the-art Little Rock Southwest High School, Transition to STEAM Magnet for Hall High School, Expansion of grade levels for Little Rock West High School. Introduction of Academies of Central Arkansas (Ford NGL).
Technology
LRSD quickly pivoted to ramp up technology for students and staff during the pandemic: Enhanced Professional Development; Transitioned to a new, more user-friendly learning management system; Provided 4,000 plus hot spots to support students without internet access; Purchased an additional 3,000 plus Chromebooks for students to supplement existing supply of iPads and laptops; and Provided a Sound Amplification System to support teachers and virtual learners.
Bright Futures
Bright Futures connects students with caring community partners who meet students' needs within 24 hours
---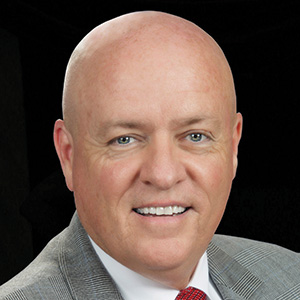 Superintendent:
Michael A. Poore
Schools by the Numbers:
21 pre-K sites
2 specialized academies
26 elementary schools
7 middle schools
5 high schools
3 non-traditional campuses
Important Upcoming Dates:
Nov 30-Dec 11: Open Enrollment
Jan 26: Digital Learning Day
Feb 8-9: Parent Conference Days
Feb 24: Digital Learning Day
---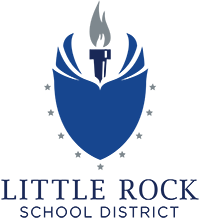 810 W. Markham St.
Little Rock
501.447.2950
LRSD.org

---
SPECIAL PROMOTION
Permalink