Metro Little Rock's Ultimate All-School Guide: Little Rock School District
Mission Statement
The mission of LRSD is to equip students with skills and knowledge to realize aspirations, think critically and independently, learn continuously and become productive citizens. This is done through open access to a diverse, innovative and challenging curriculum in a secure environment. Staff is dedicated to excellence and empowered with trust and support from community
Honors & Awards
• 2019 Arkansas Teacher of the Year
• Nearly 200 National Board-Certified Teachers
• Parkview and Central ranked 3rd and 6th nationally in U.S. News & World Report
• Graduation rates improve from 74% to 82%
• 16 National Merit Semifinalists and three National Hispanic Scholars, for 2019
Programs
Implementing Academystyle, small learning environments using Ford Next Generation Learning Mode
Special Services
As the state's largest school district, LRSD has resources to meet the needs of individual students. Whether your child thrives in a gifted and talented learning environment or has special needs, LRSD provides a welcoming, nurturing educational atmosphere for all students.
School Improvement Plan
The School Improvement Plan (SIP) is designed to guide each elementary, middle and high school with a road map that identifies and organizes strategies/resources that will lead to student success.
Exciting Projects
State-of-the-art, 400,000-SF high school in southwest Little Rock — the district's first new high school in 50 years — opens in 2020 to students zoned for McClellan, J.A. Fair, and 300 Hall High students zoned for the 2,250-student campus. Advanced 21st century learning environment with expanded career tech.
Technology
Forest Heights STEM Academy has an intense focus on technology for students K-8, and several LRSD campuses have EAST labs, which offer handson learning with many forms of technology. A continuum of studies allows elementary students to transition to secondary schools for award-winning robotics and coding programs. The Verizon Innovative Learning Institute, a $5.4M investment, provides iPads and data plans to middle school students.
Bright Futures
Bright Futures connects students with caring community partners who meet students' needs within 24 hours
---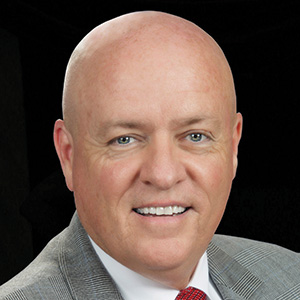 Superintendent:
Michael A. Poore
Schools by the Numbers:
21 pre-K sites
2 specialized academies
26 elementary schools
7 middle schools
6 high schools
3 non-traditional campuses
Important Upcoming Dates:
March 16-19: Artistry in the Rock
April 20: OneRock Student-Athlete Awards
April 21: Evening of the Stars honoring volunteers in public schools
May 4 -8: Teacher Appreciation Week
---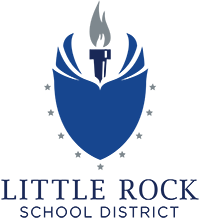 810 W. Markham St.
Little Rock
501.447.2950
LRSD.org

---
SPECIAL PROMOTION
Permalink